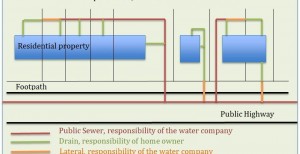 Who's Responsible if my Drain Blocks?
Are you having problems with your drains? It is likely that you will need to get an expert in to have a look and see what needs to be done to rectify the issue. However, depending on the location of the blocked drains, you may or may not be responsible for paying the repair costs.
Here we will uncover your responsibilities as a property owner and the cases in which your local authorities or Anglia Water will be responsible for the costs.
Your responsibility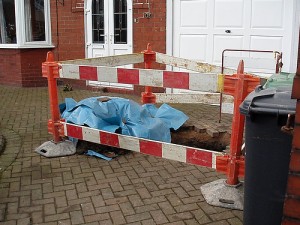 If the blocked drainage pipes are located under your house, garden or driveway, within the boundaries of your property, then they technically belong to you and are therefore your responsibility to maintain. It is the job of these drainage pipes to remove wastewater from your property.
When the pipes reach beyond the boundary of your property and connect to the other people's pipes, they are no longer your responsibility to maintain, so depending on where the blockage is, you will either have to pay for the repairs yourself or raise the issue with Anglia Water.
If you are responsible for the repairs, you will need to pay for an independent drain clearing company (like TSM Drainage) to carry out clearance and repair work for you. It is recommended that you get in touch as soon as you notice the problem, so it can be fixed before it becomes any worst.
Preventing blocked drains
There are a number of things you can do to prevent your household drains from blocking and therefore reducing the cost of repairs. These include not flushing nappies, sanitary towels and face wipes down the toilet or pouring grease and oil down the sink. We have actually written two blog posts on the causes of blocked drains if you require further information.
Private and public sewers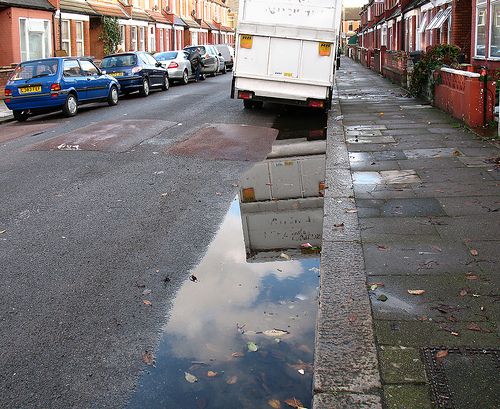 In the Norwich and Norfolk areas, there are many private sewers and lateral pipes that are in a poor condition, often resulting in collapses and blockages. This is not just a local issue though, as unfortunately many areas in the UK suffer from poorly maintained sewers. In the past, the cost of the repairs for private sewers and lateral pipes landed on the owners of those sewers (either individual households of neighbourhood groups). However this often caused financial hardship and disputes with the water board. In October 2011, the Government enforced a new law that made Anglia Water responsible for maintaining the private sewers in Norfolk and Norwich, as well as public sewers.
This was considered the best course of action, as it allowed for long-term maintenance plans for the sewers to be carried out. If you think a private or public sewer is blocked, you will need to get in contact with the water board and they will arrange for a sewer technician to investigate.
The council's responsibilities  
Your county council in Norfolk or Norwich is responsible for dealing with blocked highway drains and road gullies.  If you spot surface water flooding from highway drains or road gullies, it is important to alert your county council's highways department. This can usually be done over the phone or online.
Conclusion
To reiterate, if the blocked pipe falls within the boundaries of your property, then you will need to give us a call and we will come out and provide a clearance service. If the blocked drain is located outside of your property boundaries, you will need to contact Anglia Water, who will send out technicians to solve the problem. If you have any questions about blocked drains or repair work, please get in touch.